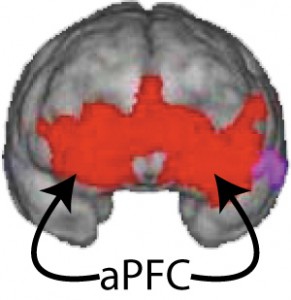 We are rarely alone when learning something for the first time. We are social creatures, and whether it's a new technology or an ancient tradition, we typically benefit from instruction when learning new tasks. This form of learning–in which a task is rapidly (within seconds) learned from instruction–can be referred to as rapid instructed task learning (RITL; pronounced "rittle"). Despite the fundamental role this kind of learning plays in our lives, it has been largely ignored by researchers until recently.
My Ph.D. dissertation investigated the evolutionary and neuroscientific basis of RITL.
RITL almost certainly played a tremendous role in shaping human evolution. The selective advantages of RITL for our species are clear: having RITL abilities allows us to partake in a giant web of knowledge shared with anyone willing to instruct us. We might have received instructions to avoid a dangerous animal we have never seen before (e.g., a large cat with a big mane), or instructions on how to make a spear and kill a lion with it. The possible scenarios in which RITL would have helped increase our chances of survival are virtually endless.
There are two basic forms of RITL.